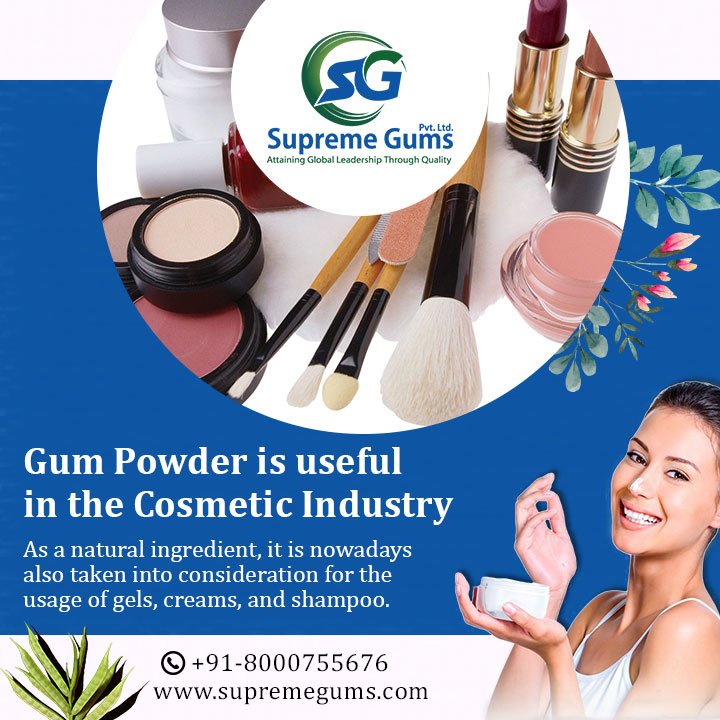 Guar gum has proven to be an effective ingredient in a number of industries and all thanks to the versatility it offers. It is one of the safest elements that give you a wide range of benefits in different ways. You will find the use of guar gum in industries like paper, textile, and pharma. You will also find a surprise in it as it holds the key in the cosmetic industry as well. You will find a number of personal care product manufacturers using this ingredient for their benefit.
You will find a number of companies manufacturing lotions, soaps, shampoos, skin care, and aging products with the use of the respective ingredient. In fact, you will find products like toothpaste, lipsticks, shaving creams, and makeup kits also having the use of the respective product. This shows the importance and values the ingredient is carrying in the respective domain of service.
How It Adds Value To Facial Creams?
When it comes to guar raw material, it is an off-white, soft, and water-soluble mixture that is also acknowledged as Goma Guar. It is brought into existence by getting the seed tissue of the plant's beans grinded. The gum that is produced is a polysaccharide and it is taken into consideration in different types of cosmetic formulations.
The reason being it plays a huge role in stabilizing the same by acting as a suspending agent. Not only this, but it also helps in enhancing the thickness of the consistencies that helps in adjusting the different textures.
What Makes Guar Gum An Ideal Ingredient For Cosmetic Applications?
When it comes to Guar Gum, it comes with a wide range of appealing properties that will certainly work out well in different kinds of cosmetic products. With the demand for natural cosmetic products getting high, the use of this ingredient is also getting higher as it is very much environmentally friendly.
The Guar gum carries natural properties that make it a perfect solution for all the ingredient products. It is basically a natural polymer that is backed by water-solubility properties. So, it becomes a perfect addition to the cosmetics sector. This is why you will find a number of companies using it while manufacturing their cosmetic products like soaps and shampoos.
Nowadays, you will find most of the beauty and personal care products will have guar gum in them. The reason for it acting as a thickener is certainly one of the biggest plus points for the manufacturers. But, there is more to it. You will also find Guar gum bringing stabilizer and emulsifier properties to products like skin lotions, and ointments. So, it will certainly help to get the best results out of it.
The Trend Of Natural Cosmetic Products
With people being more health-conscious nowadays, they are more preferring cosmetic and beauty products that are natural and organic. They will surely check with the ingredients the respective beauty and wellness product contains before making their purchase. So, this is why there are a number of manufacturers now shifting towards natural cosmetic products that will help them make a big sale.
This when the demand for the use of Guar gum is also rising because of the benefits it brings into play as specified above. With customers avoiding all kinds of chemical usage, it is important that we present them with something that can assist them to achieve the same results, and that too with a lot more efficacy. Guar gum has been very successful and delivers the same because of the features it has in store for all. This is why it has become the go-to natural ingredient for most of the manufacturers in the business.
Wrapping Up
So, this shows how guar gum is useful in the cosmetic industry. As a natural ingredient, it is nowadays also taken into consideration for the usage of gels, creams, and shampoo. So, it is like giving people what they want or are looking for. It gives manufacturers an added advantage to connect with the trend and give audiences their need for natural cosmetics that will cause no side effects. Hopefully, you are clear with the picture of how guar gum powder proves to be successful in the cosmetic industry as well.